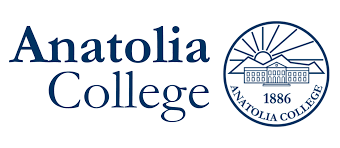 December 3 @ 14:00

-

18:00
Christmas Bazaar of Anatolia College.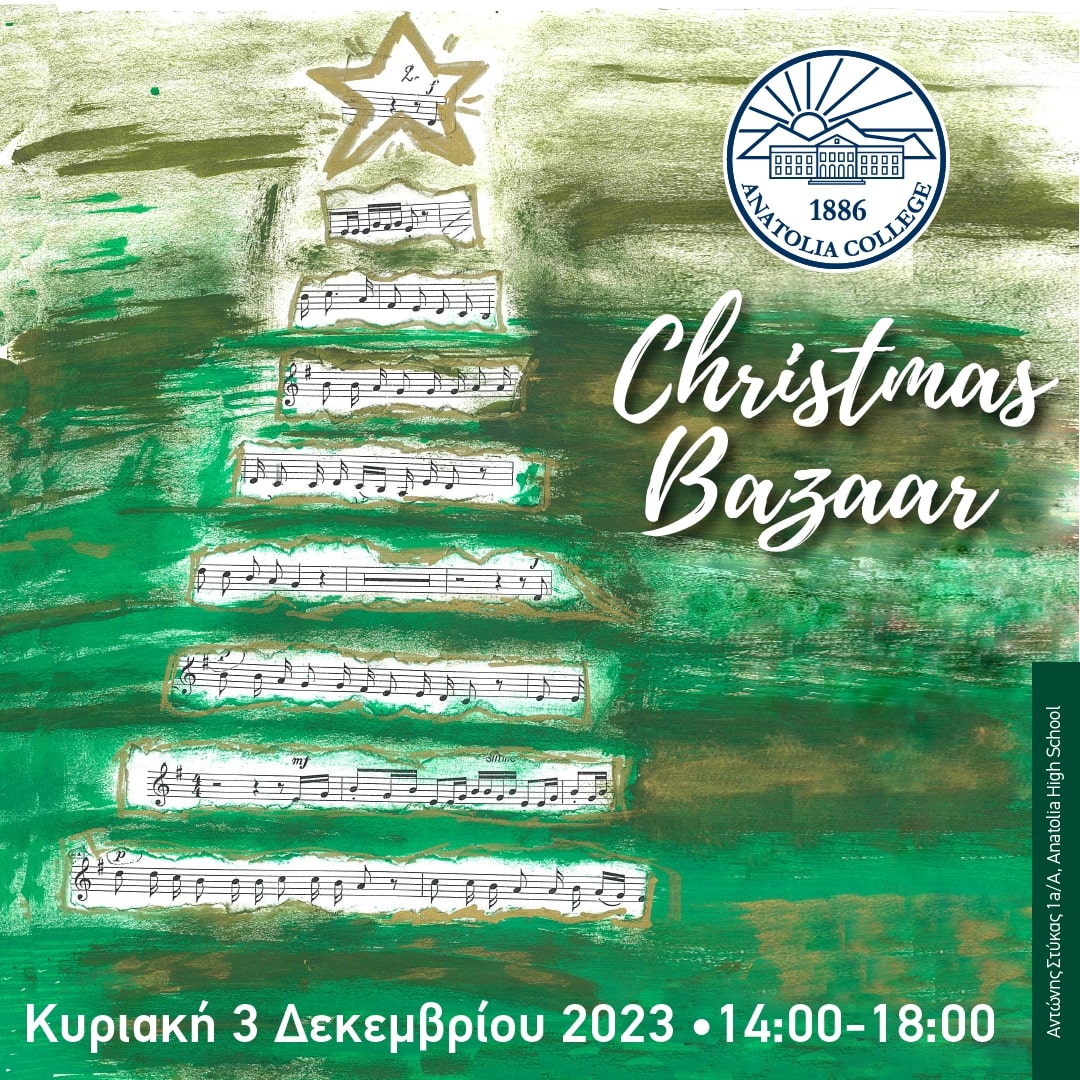 The big Christmas celebration of Anatolia College will take place on Sunday, December 3, 2023, from 14:00 to 18:00 in the open spaces of the campus in front of Macedonia Hall and Kyrides Hall on the high school side (formerly Arenon).
The Bazaar will be held with free admission to the public and with the voluntary participation of Anatolia High School students, students of ACT- The American College of Thessaloniki and the faculty and administrative staff of Anatolia College, Parents, Alumni and Friends Associations.
As every year, the proceeds of the Christmas Bazaar will be donated to charities and community organizations, honoring the history of the institution that started in Thessaloniki in the 1930s to support the refugee populations after the Asia Minor Catastrophe. 16 associations, foundations and non-governmental organisations are participating in this year's event. It is worth noting that in 2022, 15,000 € were collected and allocated to support the General Scholarship Fund of the Anatolia College, the Association of Parents and Friends of Autistic People of Greece "AHTIDA", as well as the Social Groceries of the Municipality of Delta and the Municipality of Thermaikos, offering help to a total of 289 people in need.
The lighting of the Christmas Tree will be held at 17:30 by the Mayor of Pylaia-Hortiatis Ignatios Kaitezidis and the President of Anatolia College Dr Panos Vlachos, followed by the drawing of the big gifts from the lottery which this year includes more than 200 gifts.
The students have made and prepared their own products and will present activities prepared in school clubs, combining creativity with volunteering and social contribution.
Indicatively:
Decorative and ornamental items, many made on a 3D Printer
Sweets and food as part of the Home Economics lesson
Jewellery from the Jewrelry Club
Wire sculptures from the Wire Sculpting Club
F1 cars designed and made in 3D Printer by the "Anatolian Racers" team who will represent Greece in the next F1 in Schools World Finals.
The Greek Dance Club will present traditional dances, followed by student bands and music from the Orchestra Club.
For the best organization of the event, please register online at
https://bit.ly/AnatoliaCollegeChristmasBazaarRSVP. Διαβάστε περισσότερα εδώ: https://parallaximag.gr/thessaloniki-news/osa-perimenoyme-ta-christoygenna-sti-thessaloniki