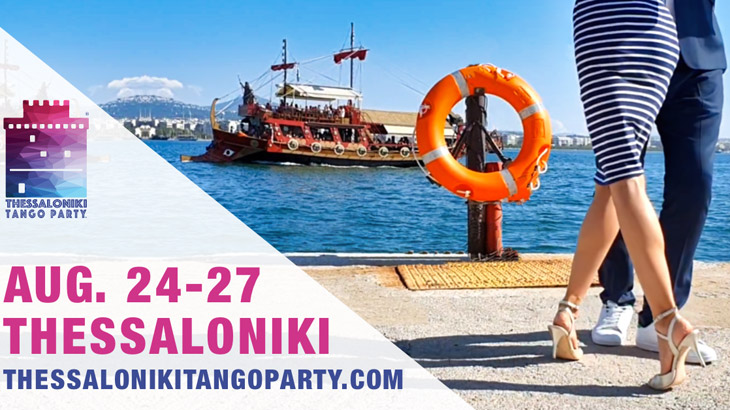 The Thessaloniki Tango Party is A FESTIVAL FOR ALL, free and without participation costs, with a European scope that we hold for the 4th consecutive year with a charitable, touristic and artistic character.
It is aimed at complete beginners, and those who are already dancers. Also, it is open to everyone regardless of gender, race, age and dance experience.
It supports charitable giving, sustainable tourism development and artistic-cultural expression in Thessaloniki. The Thessaloniki Tango Party uses the tango dance to strengthen the spirit of solidarity and awareness.
Through various initiatives, it involves citizens in supporting non-profit organizations with charitable purposes, such as SYZOI.
The Thessaloniki Tango Party is the core of a dynamic tourism development, involving local hotels, museums, restaurants, shops and entertainment venues. With the charm of dance and the tourist wealth of Thessaloniki, it strengthens the local economy and prosperity.
It also provides a platform for artists while allowing participants to express themselves through dance, creating exciting performances and unforgettable memories.
The Thessaloniki Tango Party will take place from August 24-27 (4 days) in various parts of the city. All the information, the program as well as the free necessary registration at https://thessalonikitangoparty.com.