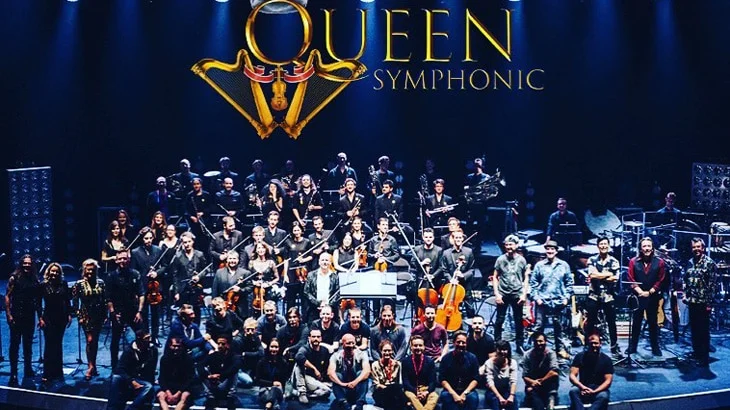 24 September 2022 @ 21:00
Queen Symphonic: Concert for the Legendary Band at Paok Sprots Arena
The rock band Queen Symphonic, is coming to Paok Sprots Arena on Saturday, September 24, 2022 with the biggest hits of Queen, Freddie Mercury and the singers – protagonists of "We Will Rock You", from the West End of London.
After their world tour in England, France, Germany, Portugal, Hungary and Japan and after 2 sold out performances at the Odeon of Herodes Atticus, last summer, Queen Symphonic is coming to Thessaloniki for the first time.
The creation of the BBC, brings on stage, at PAOK SPORTS Arena, on September 24, the greatest hits of Queen, performed by the 4 singers, Rachael Wooding, Jon Boydon, Peter Eldridge & Julie Stark, protagonists of the much-discussed rock musical "We Will Rock You", presented at the West End with the blessings of Brian May – legendary guitarist of Queen.
With them, on stage, a rock band of leading British musicians and a Grand Symphony Orchestra, under the direction of the British conductor Richard Sidwell.
For a single concert in Thessaloniki, the audience will have the opportunity to listen to the greatest hits of the legendary Queen, and sing live some of the most iconic songs, such as Bohemian Rhapsody, We Are The Champions, Another One Bites the Dust, Somebody to Love.
Saturday 24 September 2022 at 21:00
Tickets
Ticket prices from 12€
Presale Viva.gr