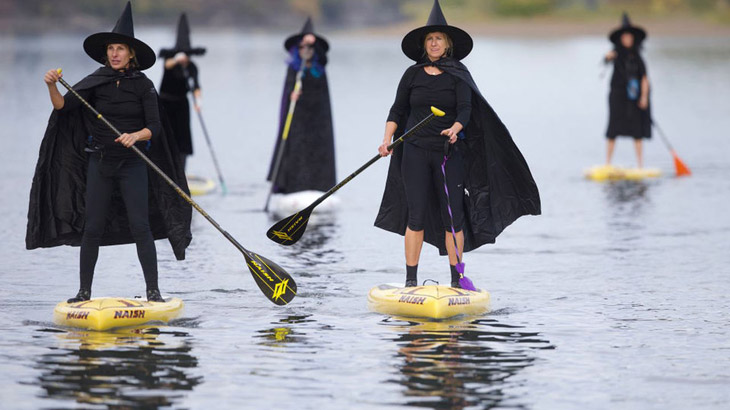 October 22 @ 11:00

-

18:00
ThesSUP Halloween Party at the Friends of the Sea Club of Thessaloniki
The first "ThesSUP Halloween Party" will take place at the Friends of the Sea Club on Sunday 22nd October 2023 in Thessaloniki, with dress code witches and wizards and will cross the entire Nea Paralia with SUP.
Days & Hours
Sun 22/10
11:00 – 18:00
More Information
ThesSUP Halloween Party at the Friends of the Sea Club of Thessaloniki
If you want to experience Halloween in the water, come and dress up as witches and wizards and cross the New Beach with your SUP !!!
Themed Party in the sea with SUP that has never been done before!!!!
Costume Compulsory (let your imagination run wild)
Bring your own SUP (as there are limited places with our SUP)
If you don't have a SUP sign up IMMEDIATELY so we can provide you with ours for 20€, for the duration of the event and booking a place is by prepayment only!
CHALLENGE with costume contest !!!!
Surprise gifts from THESSUP!!!!!!
PARTY after our walk around the Club with dancing, treats & coffee!!!!
We will be waiting for you all to have an unforgettable experience!!!
So what do you think Trick Or Treat ??????