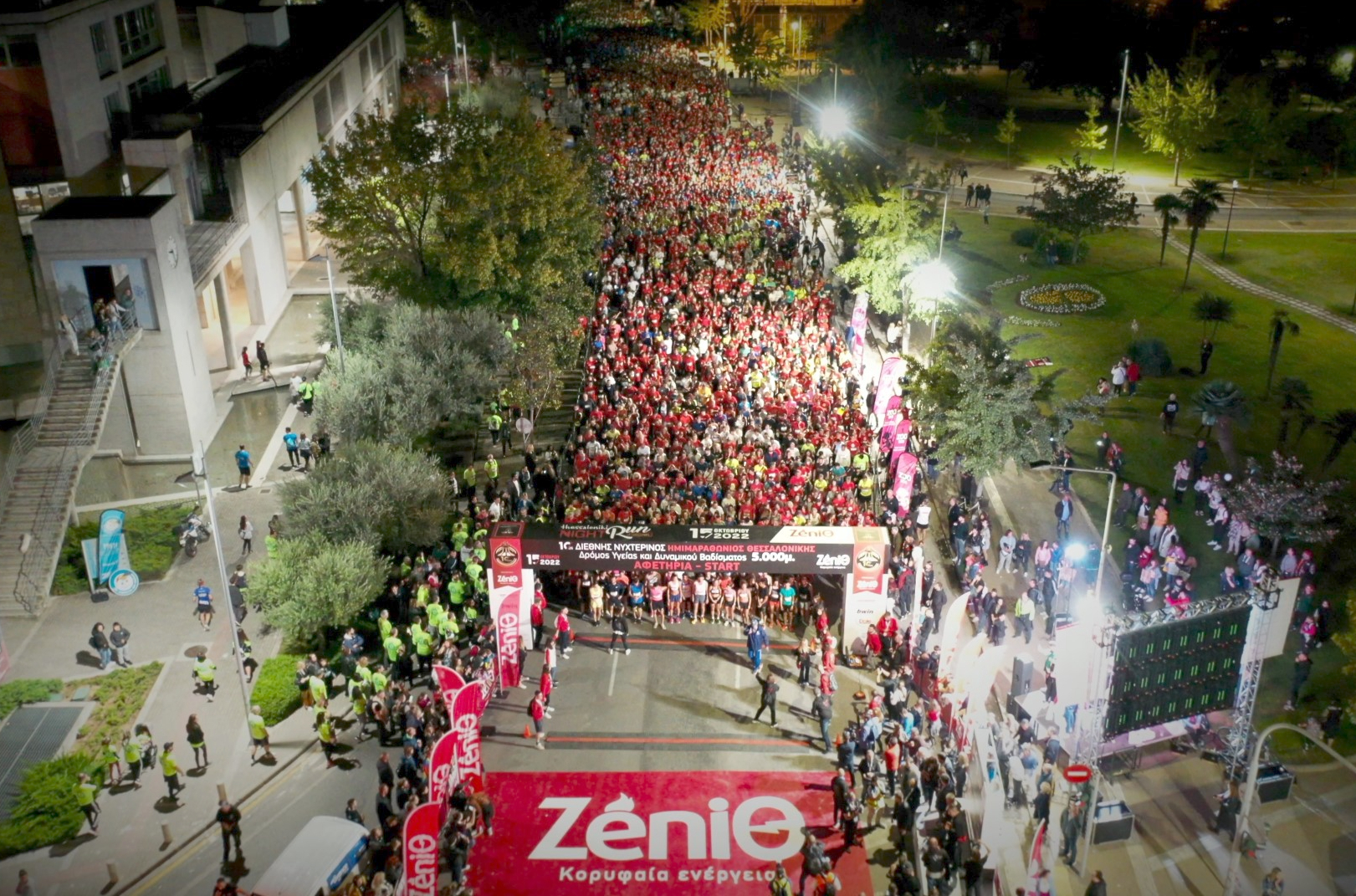 October 21 @ 17:30

-

23:30
October 21 comes the "Night Half Marathon"! Registration is underway for the biggest running party in the country!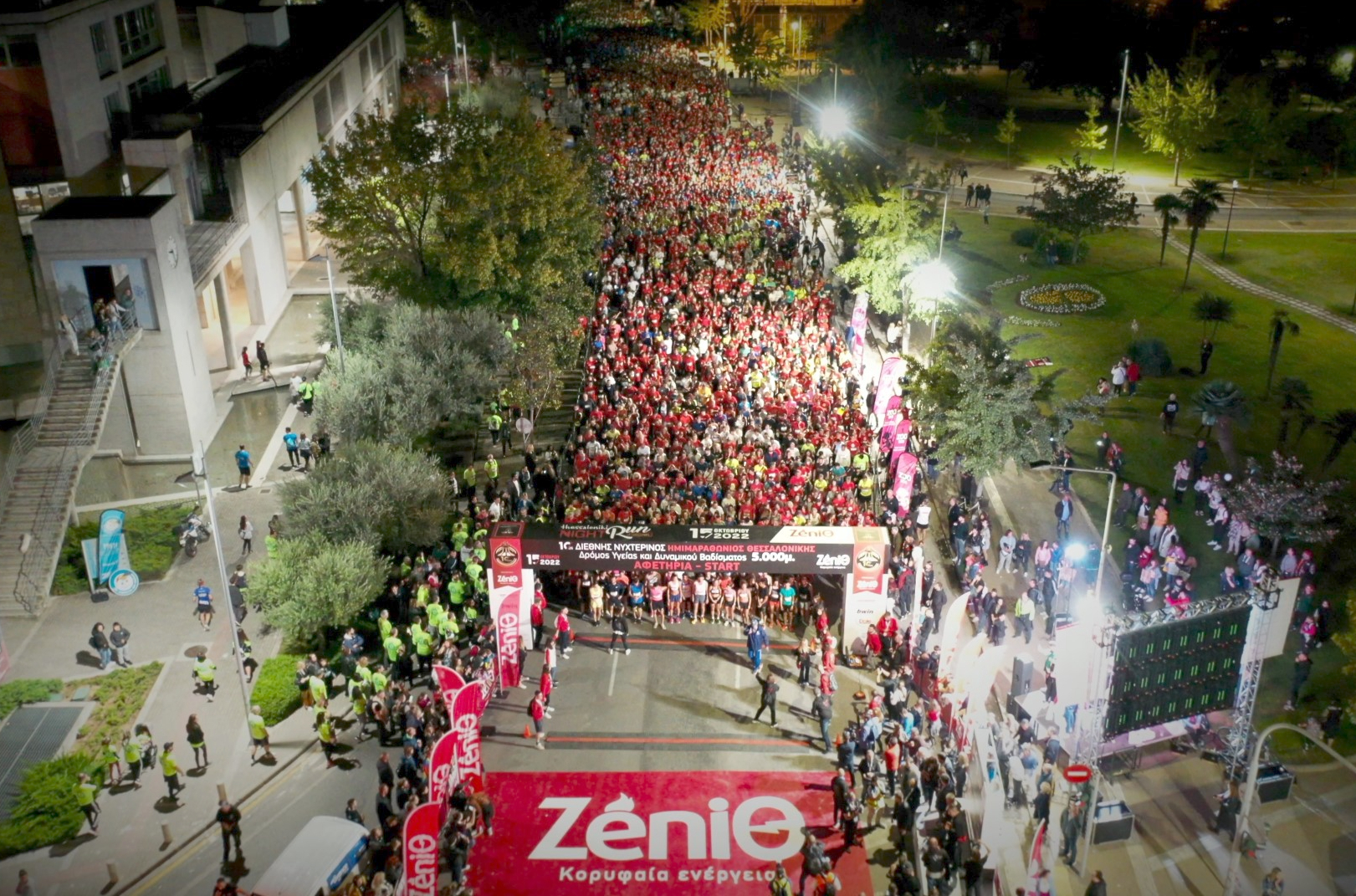 The 11th Thessaloniki International Night Half Marathon – ZeniTh promises many surprises and experiences of a lifetime, which will create a human river with runners of all ages in the heart of Thessaloniki! Registration for the big night party on Saturday 21 October is underway and this is the perfect time to register and experience the magic of participating in this year's event!
The Organizing Committee is working hard to ensure that the 11th "Night Party" will once again break all records: race records from the top champions who will participate, participation records, but above all, records of satisfaction and smiles from people of all ages and all fitness levels who will rendezvous at the starting points of all the roads on the race schedule!
Those who have enjoyed the "Night Race" in previous years, as well as those who will participate for the first time this year, can start "warming up" and draw inspiration from the TV spot prepared by the organizers, which you can watch at the following link on YouTube https://youtu.be/MPs7iZygf9A .
The racing program of the 11th Thessaloniki International Night Half Marathon – ZeniTh, which will take place on Saturday, October 21, includes the Half Marathon Road (starting time 19:30) starting from Eleftherias Square, the Health & Dynamic Walking 10.000m. (starting time 18:00) starting at the White Tower, the Health & Dynamic Walking 5,000m (starting time 21:30) starting from the Thessaloniki City Hall, as well as the One Mile Road of social contribution (starting time 18:05) starting on Admiral Kountouriotou Street (PPA Gate).
The multifaceted experience for all participants will be accompanied by the exciting parallel events of the event, including the 2nd International Night Chess Marathon and the Street HalfMarathon Night Party immediately after the completion of the race program on Saturday evening!
The Thessaloniki International Night Half Marathon is a regular member of the AIMS World Marathon Federation and the routes of the race program are officially certified by World Athletics. It is organized by MEAS TRITON with the institutional cooperation of the Municipality of Thessaloniki and the institutional support of the SEGAS Federation and the EAS SEGAS of Thessaloniki, as well as the Region of Central Macedonia, whose patronage it carries. It is also under the auspices of the Hellenic National Commission for UNESCO, the Ministry of Interior (Macedonia – Thrace), the Deputy Ministry of Sports – General Secretariat for Sports, the Ministry of Tourism – Greek Tourism Organisation and the Ministry of National Defence. At the same time it is carried out with the kind support of the Thessaloniki Tourism Organisation, as well as by a number of Institutional Bodies, Support Bodies and Voluntary Bodies, as shown on the official website www.thesshalfmarathon.org.
_______________________________________________________
11th International Thessaloniki Night Half Marathon – ZeniΘ
Marathon Office, National Kaftanzoglio Stadium,
Thessaloniki, 54638, tel: 2310200360, fax: 2310200361
email: info@thesshalfmarathon.org
www.thesshalfmarathon.org