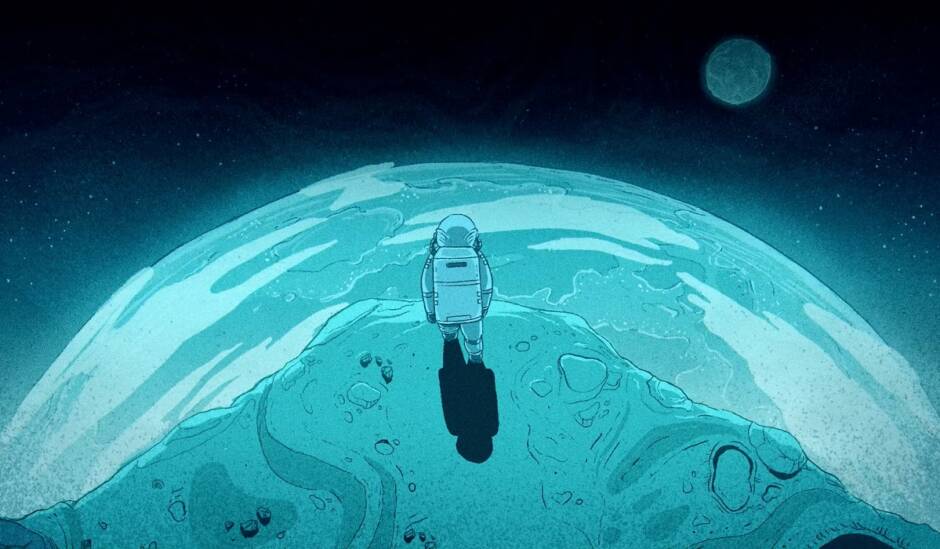 October 21 @ 08:00

-

October 30 @ 17:00
9th Thessaloniki Animation Festival at the port of Thessaloniki
The 9th Thessaloniki Animation Festival opens its doors on 21-24 October at Warehouse D' in the port of Thessaloniki! The program includes special tributes, speeches by renowned professionals and artists and of course the screenings of 150 films that will take part in the International and Panhellenic Animation Competition. Unique films of various themes and aesthetics will be screened, which stood out among thousands of entries! The competition will also include the now well-established categories "Human Rights Animated", which includes films that deal with human rights from various perspectives, and "0-99" with films suitable for children of all ages!
But our programm doesn't stop there!
The Thessaloniki Animation Festival, as every year, will host international festivals that have contributed decisively to the dissemination and shaping of the animation scene as we know it today. In particular, it will have a special tribute to two major festivals, the American Documentary and Animation Film Festival (AmDocs) and the Anibar International Animation Festival from Kosovo, screening short films of diverse themes by acclaimed animators.
All this could not have been possible without the valuable support of the Ministry of Culture, the Municipality of Thessaloniki, the National Centre for Audiovisual Media and Communication and the Autonomous Local Audiovisual Media Facilitation Office (Film Office)-Region of Central Macedonia and 3 Deers VFX Studio, XPPen, Chiltern Media, No9 Greece and AKTO Art and Design College and Toon Boom Animation.
At the same time, for another year, we have the honor and pleasure to host artists and professionals from the global animation scene, who will deliver masterclasses with Q&A.
Indicatively, some of the guests of TAF9 2023 are:
Tim Allen, Stop Motion Animator with recent credits as lead animator on Pinocchio (Guillermo del Torro, 2023), Isle of Dogs (Wes Anderson 2018), Corpse Bride (Tim Burton, 2005).
Teddy Grouya, award-winning filmmaker and Founder and Director of the American Documentary And Animation Film Festival and Film Fund (AmDocs), and the Director of the Architecture Design Art Film Festival (ADAFF).
Lazaros Anagnostopoulos, Managing Director at VFX Animation Studio 3DEERS
Konstantinos P. Kakaroundas, President of the Greek Animation Association (ASIFA Hellas) and founder and owner of Dahouse Production Studio.
Eleni Mouri, Professor at the University of West Attica, specializing in Animation.
The Thessaloniki Animation Festival always tries to give a platform to the creations of young animators.
That's why, from 2022, we have launched the TAF Residency in collaboration with the Animation Department of the University of West Attica in order to support the projects of final year postgraduate students.
Through a selection process, graduate student Anna Economou was selected to apply for a grant which the Thessaloniki Animation Festival secured for funding for her film, winning the European Festivals Fund for Emerging Artists (EFFEA). Starting with our own Balkan Animation Forum, Anna Economou will take part in a series of festivals to complete and promote her project.
In addition, thanks to our partnership with AKTO Art and Design College, Tim Allen will be conducting a Stop Motion Animation workshop over the weekend of October 23-24. We are very pleased and excited to announce that TAF and AKTO, as part of the Festival, will join forces to award one-year scholarships to prospective animation students at AKTO Art and Design College for the Animation Distance Learning program.
On the days of the Festival, Funny Tales Animation Studio and 3 Deers VFX Animation Studio will offer portfolio viewing to young animation artists, giving them feedback to improve the promotion of their work to date.
Lastly, the Balkan Animation Pitching Forum (BAF) will be held for the fourth year, where Balkan animators will have the opportunity to present their projects to a panel of producers and distributors from all over the world, who will select the winners.
Thanks to the valuable support of EKOME, the Film Office (Region of Central Macedonia) and Toon Boom Animation, the winning projects will win a sum of money and licenses for Storyboard Pro, Harmony Premium/Advanced/Essentials, which will bring them one step closer to the realization of their projects.
The awards ceremony – both TAF and BAF – will take place on Monday 23 October at 21:00 pm.
And for those friends outside Thessaloniki, from 25 to 30 October the competition part of the festival, as well as the masterclasses recorded, will be available online.